Bonjour tout le monde! :)
J'espère que vous passerez un excellent moment sur ce blog, n'hésitez pas à commenter, à me donner vos ressentis, critiquez/commentez les articles comme bon vous semble! a+
Vous pouvez également suivre mon compte Twitter et ma chaîne Youtube
Hi everyone! :)

I hope you'll enjoy my blog, don't hesitate to comment on my articles, give me your feelings, criticize, express yourself as you want! See you

Also, you can follow me on Twitter and subscribe to my Youtube channel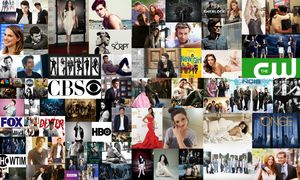 22 mars 2017
I only discovered this movie last week and what a discovery! I officially integrated the club of people who are wondering why this terrific movie hasn't been nominated in any (musical) category at the Oscars.
The story takes place in Ireland in the 80s, period where new bands were super hype and famous such as Gold, Duran Duran, The Cure... A young teenager, Conor aka Cosmo, played by Ferdia Walsh-Peelo starts a rock band in order to seduce a beautiful girl, a "model" called Raphina. Despite being bullied a little bit the band - composed by 5 other guys : Eamon, Darren, Ngig, Larry and Garry - encounters quite a success. Everyone has a special talent. There's a multi intrumentist and a writer, a funny manager, the only black of the school... well, they don't despair and keep going creating new songs, singing, performing.
The songs played in the movie are amazing, very entertaining, lively. We even get the chance to hear the amazing voice of Adam Levine on the title "Go Now". The playlist is truly superb.
Everything in this movie deserves more recognition : songs, clothes, atmosphere, dialogues.
Here's the trailer and the "official song" :
Thi movie is about finding his place, pursuing his dreams, never giving up, being strong, tolerant, respectful, a little bit adventurous and brave. The thing is you have to dare doing stuff. If you dont you're not gonna move and you'll stay at the same place forever. This is why the big brother was so happy at the end of the movie. His little brother had the courage to leave everything behind him unlike him who stayed with the parents.
I loved it because it put you in an incredible mood. You're smiling, you're happy and you can't stop singing (at least that's my case).
It was better than some of the musical movies I've seen because it has a soul. And truly that's the secret of a movie : soul, fire, heartful.
22 décembre 2016
The other day I was watching Narnia again on TV, the second opus and I saw Ben Barnes. I already liked him a lot at that time. It reminded me as well of the time he played Dorian Gray and there, I totally fell in love him with him. So when I learnt he was starring in this musical drama movie "Jackie & Ryan" I got intrigued. I read the synopsis and thought "OK cool, this is going to be a nice little movie, entertaining but nothing more". To be honest, I thought it would be the kind of film you can watch while doing something else. But here's the thing: I was wrong. Once I started it I just could'nt stop staring at my screen. For me, Ben Barnes has been a revelation! I didn't even know he could sing! OMG! Sign him please and make him record and release an album of his own songs straight away! He has an amazing voice, deep and cracked.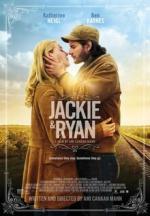 It's quite funny because Ben, who plays Ryan, is British so I guess he worked a little more on his accent so it can sound a little bit more as an American one and it's pretty convincing. Ryan, he's a traveller, a wanderer carrying his guitar everywhere and singing in different places where the route leads him. So when he meets Jackie (Katherine Heigl) who encounters some issues he decide to stay with her and her daughter for a little while. We can say the story eventually ends up being about life, love, music, adventure, freedom and roots. Furthermore, I really enjoyed the relationship between Ryan and Lia (Jackie's daughter). He's great with kids. But I think his story as well as Cowboy's could have been more deepened and detailed. We don't know much and that's kind of frustrating.
Let's talk about his partner in the movie, Katherine Heigl. Unlike him, she's not a singer so we only hear her a couple of times. To be honest, it could have been another story, not neccesarily the one of a single mum, former country singer who had to go back to her own mum after a divorce. Jackie wasn't very "useful". It's strange because on the other hand she was important because she represented the "home" factor for Ryan who after running away from his house at 16, and jumping from place to place, actually find the place he can call home. It goes the same with the ex-husband. We're losing time in the movie by seeing him and hearing about him so often for, let's be honest, nothing.
Finally, the movie made me think of the songs from Alabama Monroe. It's the same register and atmosphere. Of course, we can't compare the two because Alabama Monroe is a masterpiece.
So, go buy the soundtrack, it's fabulous and take the time to watch it! You'll like independent movies even more afterwards.
21 décembre 2016
Hi guys! Here's my last video about Teen Wolf . It's focused on two of the main characters Stiles and Lydia..... (#Stydia) ;) Enjoy!
https://www.youtube.com/watch?v=n2voAtaVZFg
Salut ! Je vous mets ci-dessous le lien pour aller voir ma toute dernière vidéo sur Teen Wolf. Elle est surtout à propos de Stiles et Lydia qui sont deux des principaux personnages de cette série .... (#Stydia) ;) Enjoy !
13 octobre 2016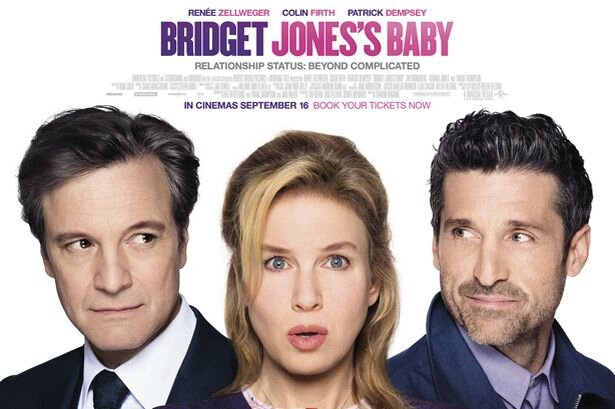 Bridget is back & we LOVE it!
Today I went to the movies to watch this marvellous third opus of the Bridget Jones saga. I have to say it was litteral perfection. I barely remember the last time I laughed so hard in a cinema room.
This time she runs quite "unexceptedly" into Mark Darcy at Daniel Cleaver's fake funerals. But this is happening a decade after we were used to see them as a couple. Things have changed, Mark got married but soon a divorced man to be and Bridget is still struggling to not ending up left on the shelf...if you see what I mean... ;) But one's thing sure they clearly still have feelings for each other.
However, everything is about to change because you know it's Bridget Jones we're talking about here so nothing's ever goes according to plan.
During a festival, the 43-year old woman's gonna have sex with a gorgeous man, Jake, played by Patrick Dempsey aka Mc. Dreamy for friends. But she's also making out with Darcy a few days later. Of course we all could guess, in that moment, what was about to happen...she eventually ends up being pregnant but without knowing who the dad is. How exciting!
At this point a sort of competition is starting between the two and it's hilarious to watch. It goes from who is offering her the best drink to the one who's ready to paint an entire room for the baby. It's actually hard to choose between Jake the billionnaire (he created a love algorithm) and Mark the uptight lawyer.
The great thing about this third opus is that the humour isn't just present into awkward situations but also because of many details. For instance, we could refer to the fake funerals of Daniel. He's actually alive and was found into a virgin forest (we're emphasizing "virgin" here because it's Daniel...). Same with the girls who were at the church but also with the references to the first two movies. Furthermore, one of the best character in this movie turned out to be the doctor played by Emma Thompson. She's so funny with her sarcasm and by making cutting remarks to her patients.
To sum up, let's say this movie is fun, refreshing, light. You start laughing even before the end of the first minute and you don't stop until the very end. I even cried as I laughed so hard at the scene where the two men are bringing her to the hospital.
Actually, the strenght of the movie is that among those events, laughs, smiles, fears, sad times and this incredible sense of humour it has a profound signification in which all men and especially women can find themselves in. It's an actual society issue...when having kids, worrying about the fact if it's too late or not, the fear of not being great in this "job". Every single person on this planet has experienced or is experimenting this.
This movie is amazing, generous, emotional and true. It's definitely worth watching not only if you want to laugh your ass off but also if you want to think about your life and to be moved, touched and to feel many different kind of stuff.
29 juin 2016
I only started to wacth the TV show "Blindspot" a few days ago. At first I was quite skeptical because I was afraid it would look a lot like John Doe or Kyle X ; even the tattoos seemed to be overuseed in shows before making me think of Prison Break (and only them, not anything else in the show). Indeed, the speech is mainly about a girl coming out of nowhere, with no memories of who she is, no name, no family, just strange physical characteristics. But it turns out I was wrong to think like this and it was confirmed as soon as I watched the first episode.
For those who have no idea of what I'm talking about here's a little synopsis:
A woman is found in a bag in the middle of Times Square, New York with no memories at all of her past life. She doesn't even know her name. And more strange her body is entirely covered with all new tattoos. One of them is the name of an FBI agent, named Kurt Weller. Him and his team alongside "Jane Doe", will try to figure out the mystery following the clues left on Jane's body...
So here's 5 reasons why you should definitely start watching this show which has been renewed for a second season (Yeaaahh):
1 - The tattoos
Jaimie Alexander spent at least 7 hours a day inside the make up room. It's crazy. Each inch of her body is covered with all different kind of tattoos. In the show, they're mysterious and don't seem to have a rational explanation yet. Actually, the tattoos are considered as clues in the investigation. Each has a meaning leading towards cases of corruption, murders, hostage crisis, terrorism, etc. They can be drawings or series of numbers but they're on Jane for a reason.
2 - Interesting investigations
I could have put this section in the first one because the two are linked but I prefer distinguishing them. It changes from other TV shows that we're used to watch. The cases are well-built, interesting with action, suspens and the themes are very particular. And all are linked to Jane's tattoos which adds up a little bit more intrigue. It's like a treasure hunt where you have to follow different paths.
Moreover, Jane's story is going deeper than you'll ever imagine...
3 - A team with secrets
At least each person on this team as a dark secret. Patterson and her boyfriend trying to figure out things on their own. One of the agent has a huge gambling problem with enormous debts whereas another one has no issue with dating his partner's sister. Crazy!
4 - A dynamic duo
Jane and Weller. Of course, there is this story of Jane's identity which seems to link them even if we're not quite sure if Jane is actually Taylor Shaw, the ex-neighbour of Kurt Weller who disappeared 25 years ago. But still, they're amazing when working jointly. They complete each other's personnality.
5 - Mad skills
Jane is a machine. I love her. She's strong, knows how to fight. She speaks many languages. She has charisma and I think Jaimie Alexander is the perfect actress to play her. I think most of people know her from Thor in which she played Sif.
25 juin 2016
Hi folks! Here's my all new video about the lead characters Ross and Demelza (respectively played by Aidan Turner and Eleanor Tomlinson) in the Poldark series. Hope you'll enjoy! Comment, share & subscribe!
https://www.youtube.com/watch?v=VE7DmbIgveM
Bonjour tout le monde ! Voici ma nouvelle vidéo en lien avec la série Poldark et plus particulièrement sur les deux personnages principaux Ross et Demelza (respectivement joué par Aidan Turner and Eleanor Tomlinson). J'espère que vous apprécierez ! N'hésitez pas à commenter, partager et abonner vous ! ;)
https://www.youtube.com/watch?v=VE7DmbIgveM
18 mai 2016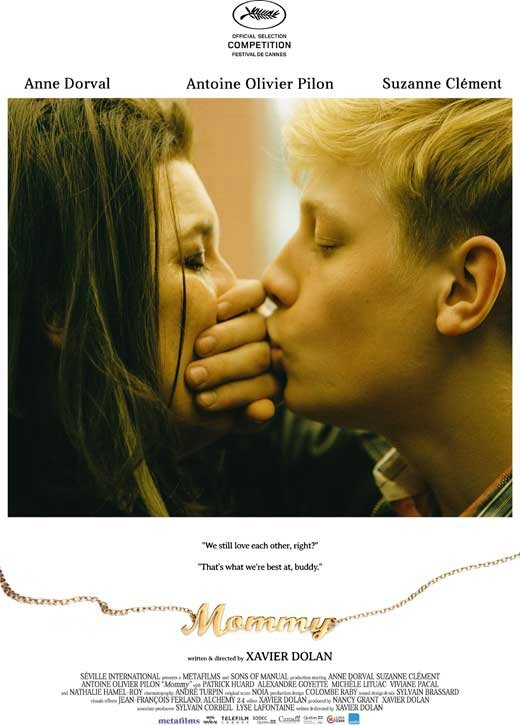 Ce film, sorti en 2014, a été réalisé par Xavier Dolan, un jeune homme brillant et plus que prometteur.
Le film suit l'histoire d'une mère, Diane, et de son fils, hyperactif et violent, qui essaient jour après jour de vivre ensemble tout simplement et de surmonter les obstacles entreposés sur leur chemin.
Xavier Dolan nous dépeint, ici, une relation exceptionnelle, un amour inconditionnel et fusionnel entre deux personnes. Diane reprend son fils, Steve, après que celui-ci ait rencontré des démêlés avec la justice. Elle ne souhaite pas le voir en prison et prend donc la responsabilité de continuer à veiller sur lui du mieux qu'elle peut tout en essayant de joindre les deux bouts. Elle veut le sauver mais peut-il l'être ? Toute la question repose en ces mots : peut-on sauver la personne qu'on aime le plus au monde ? Il s'agit du thème principal de ce long métrage.
Très vite on s'aperçoit qu'en plus d'être hyperactif, Steve est agressif, violent et se laisse très vite emporter par ses émotions. C'est d'ailleurs lors d'une de ses crises, qu'entre en scène Kyla, la nouvelle voisine. Elle va être de plus en plus présente dans leur vie et à eux trois forment en quelque sorte une petite famille. Kyla souffre elle aussi d'un problème assez handicapant au quotidien. Depuis bientôt deux ans, elle éprouve des difficultés à s'exprimer. Sa personnalité est très touchante et on s'attache rapidement à elle.
Au contact de cette famille et aidée par cette dernière, elle va vivre comme une sorte de thérapie. Un peu plus tard, nous prenons connaissance qu'elle avait un fils, présumé mort puisqu'il n'apparaît jamais, qui ressemble étrangement à Steve. Mêmes yeux, même couleur de cheveux, etc. Cela expliquerait cet attachement soudain pour l'adolescent. Kyla voit en Steve le fils qu'elle n'a jamais eu la chance de voir grandir. Cette relation ambigüe est parfaitement représentée par cette scène très symbolique où l'on voit Kyla et Steve au milieu de la route avec, pour seule séparation, la ligne de marquage. Deux mondes s'opposent, lui et sa mère d'un côté et la famille de Kyla de l'autre. Lui, souhaite qu'elle reste et au fond Kyla aussi, ce qu'elle va faire d'ailleurs.
Pour en revenir à Steve de manière plus approfondie, nous constatons, comme mentionné précédemment, que c'est un jeune homme violent, agressif par moments, qui ne tient pas en place et qui dit tout ce qu'il lui passe par la tête. Il arrive à nous faire rire à force d'utiliser à tout bout de champ les mots "fucking" et "tabernacle". Steve a un côté humoristique et le film joue beaucoup sur ça. Nous rions autant que nous pleurons. De plus, derrière cette carapace qu'il s'est forgé au fil des années, nous aperçevons que le jeune homme cache un côté très sensible, à fleur de peau. Nous le voyons notamment lorsque qu'il craint que sa mère ne l'aime plus assez voire plus du tout, après cette scène où Diane paraît désemparée, ne sait plus quoi faire, voulant faire un break, et qu'il décide de se suicider. Situation identique lorsqu'il souhaite chanter une chanson au cours d'un karaoké dans un bar et qu'il se fait humilier par les gens qui se moquent et qui ne se rendent absolument pas compte qu'ils sont en train de le blesser au plus profond de lui-même. Durant cette scène, la tension est palpable, on sent que la situation va déraper et c'est le cas puisque Steve se jette sur l'un de ses "persécuteurs" et l'agresse.
Pour en revenir à cette tentative de suicide, le plan séquence qui suit est très bien réalisé. Il est intéressant de voir comment ce silence, vers la fin de la scène dans l'ambulance, a un impact émotionnel fort. Dans l'ambulance nous avons suivi cette course symbolisant les obstacles sur leur chemin, les étapes de leur vie et le soutien indéfaillible de "deux mères". Et là, ce silence arrive. C'est l'apothéose, le paroxysme de cet ascenseur émotionnel qu'on vient de subir. Notre coeur s'arrête en même temps tellement nous sommes happés par cette atmosphère particulière.
Très proche de sa mère, il veut la protéger. C'est comme s'il voulait endosser le rôle de l'homme de la maisonnée et tout faire pour que sa mère soit heureuse. Il éloigne les dangers ; l'homme qui court après sa mère depuis longtemps en fait d'ailleurs l'expérience. Aussi, cette image de "responsabilité", de protection vient du fait que son père n'est plus là pour le faire. On voit souvent cette scène du placard où sont entreposés les vêtements de son père. Il lui arrive de les porter et ce fameux placard représente d'une certaine manière l'ombre omniprésente du père qui père sur la famille en silence ou alors qui pourrait s'apparenter davantage à une quête d'identité de la part de Steve.
Son monde était étriqué, fermé, oppressant mais avec ces deux femmes à ses côtés il retrouve l'envie de rire et de vivre tout simplement. Il y a un message d'espoir montrant que le bonheur est à portée de main. D'un coup cette liberté explose à l'écran au moment où celui-ci, le format dans lequel est tourné le film s'élargit. Steve étend son champ de vision et perçoit, insconsciemment, les nouvelles possibilités et opportunités qui s'offrent à lui. C'est comme un nouveau souffle. Il est simplement heureux et c'est un bonheur à l'état pur dont il est question. Par ailleurs, accompagnée de la musique cette scène à son petit effet.
Il est vrai que le fait que Dolan joue avec le format vidéo, restreint puis ouvert aux moments des tensions, est très intelligent. Cela procure au film une tout autre dimension et crée une atmosphère spéciale. Aux moments de doutes, de peur, d'agitation l'écran étant minimisé il se crée une bulle dans laquelle nous sommes plongés entièrement. Et quand il faut en sortir, nous ne le faisons pas indemnes.
Le film se poursuit avec des passages saississants. Et ce, notamment quand la mère de Steve rêve d'une vie "normale", c'est-à-dire la remise des diplômes, un mariage, des enfants, etc, pour son fils. On perçoit la fierté d'une mère, des instants de joie, le sentiment d'avoir battue la vie à son propre jeu et d'avoir surmonté tous les obstacles qui étaient face à eux. Cependant, la scène s'évapore soudainement et la réalité revient à grands pas. Diane, en effet, savait où elle allait et où elle emmenait son fils tandis que l'intéressé et Kyla n'en avaient pas la moindre idée. Elle savait qu'elle l'abandonnait et le conduisait au seul endroit où elle refusait de le laisser jusqu'à maintenant: en hôpital psychiatrique. Cette partie est vraiment déchirante et vous brise le coeur. Depuis le croisement sur la route où elle a tourné on sent que quelque chose ne va pas. La métaphore du tournant, cette fameuse croisée des chemins, le tournant qui fait tout basculer, la séparation entre le passé et l'avenir, la vie de joie et parfois de souffrance qu'ils ont vécu jusqu'ici et la séparation tout simplement d'une mère et d'un fils, etc ; tous ces éléments sont présents ici. Biensûr nous ne sommes pas épargnés par les cris et la douleur. Kyla est très émouvante dans cette scène. Elle se tient la tête, elle est en larmes, à l'image d'un hurlement resté bloqué à l'intérieur de soi. C'est comme si c'était son propre fils qui lui était arraché une fois encore, comme si c'était lui qu'on avait enfermé. Diane, aussi, se rend vite compte de l'épreuve qu'elle inflige à son fils et à elle-même d'un certain côté. Elle est effondrée. Nous pouvons, en toute honnêteté, comprendre son choix. Elle le fait pour son fils, pour son bien. Nous avons devant nous la représentation de ce qu'une mère, par amour pour son enfant doit faire, prendre des décisions dures et ce, malgré les conséquences, le mal et le déchirement que cela peut engendrer.
Enfin, le film se clotûre avec le départ de Kyla, qui déménage et Diane qui se retrouve donc seule. De même que la dernière séquence est poignante. On voit Steve se libérer et s'échapper des mains du personnel de l'hôpital puis courir dans le couloir droit vers la fenêtre sur fond de Lana Del Rey avec "Born To Die"; la musique est-elle ici une part d'explication ?
L'oeuvre de Xavier Dolan donne également la place aux femmes, leur donne la parole. Les relations humaines sont au centre mais également l'individu seul, l'individu en lui-même avec ses côtés sombres. Aussi, l'accent, québécois, aide à accentuer l'authenticité. Enfin, l'acteur, Antoine Olivier Pilon est à surveiller de près. C'est un jeune homme très talentueux qui livre une très grande performance.
La bande son est exceptionnelle et s'intègre à la perfection au film. On entend du Céline Dion, du classique en passant par Dido, Oasis ou encore The Counting Crows. La musique a elle seule est même parfois un dialogue nous aidant à voir plus clair et qui nous délivre des informations nous faisant comprendre la situation par moment d'un autre point de vue et voir au-delà. La musique a été utilisé de manière intelligente.
Bref, ce film est vibrant, boulversant et ne laisse pas indifférent. C'est un petit bijou du septième art.
04 mai 2016
Take a look at my all new video on Daredevil ! And don't forget SUBSCRIBE, SHARE & COMMENT ! Enjoy guys! ;)
https://www.youtube.com/watch?v=7molVfSAuXw
Salut tout le monde! Aujourd'hui sort ma nouvelle vidéo sur Daredevil! J'espère que vous aimerez! N'oubliez pas que vous pouvez vous abonner à ma chaîne Youtube, partager et commenter ! ;)
17 avril 2016
Salut tout le monde !
Je profite du fait d'avoir un blog, pour faire partager ce petit lien qui vous conduira directement à ma deuxième vidéo Youtube en lien avec la série The 100! N'hésitez pas à commenter !
https://www.youtube.com/watch?v=44JYPfHqrYc
Hey guys !
I'm writing this to share this link that will lead you directly to my second Youtube video in relation with the series The 100! Don't hesitate to comment!